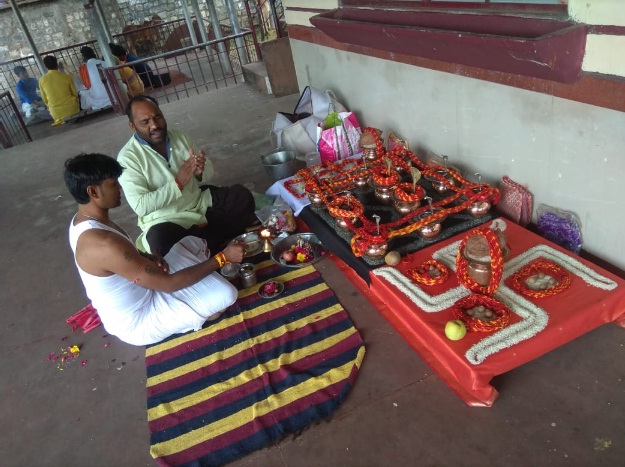 Navgrah Shanti Puja
According to the Vedic astrology, all the nine planets in your horoscope (Kundali) affects the course of life i.e. marriage, career, health, finances etc. The movement of these planets in the horoscope forms yogas or doshas (negative influences). Due to these Navagraha doshas, people face various obstacles & hindrances in their life. In order to minimize and negate the malefic doshas or malefic influence of these planets, we perform Navgraha Shanti Puja. Navgraha Puja is basically the puja or worship of all the nine planets. If you perform this Navgraha puja in the right manner you will be blessed with success and relief from ill health, disharmony & obstacles.


Navgraha Shanti Puja Vidhi & Muhurt
Navagraha Puja should be done on a special day or on a muhurta. The muhurta of this puja is derived according to the horoscope of the individual who is going to perform this Navgraha Shanti Puja. While performing the Navagraha puja, the chanting of the mantra for all the nine planets which are Ketu, Venus, Sun, Moon, Mars, Rahu, Jupiter, Saturn & Mercury is necessary. Actually chanting of these mantras is necessary to appease the Navagrahas. This process is also called Graha Shanti. While describing the significance of worshipping Navgrahas or nine planets, God Vishnu says to Rudra that people who worship the Navgraha (nine planets) with appropriate rituals attains all the four Purusharth (objectives of life) which are Dharma (religion), Artha (materialistic abundance), Kaam (fulfilment of desires) and Moksha (salvation).